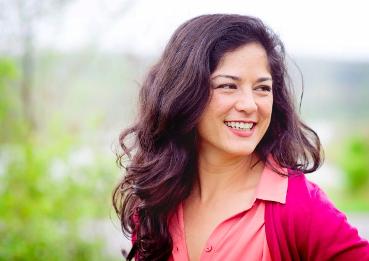 About Us
Attune: The Art of Reiki, LLC is a company that focuses on helping people to relieve stress, anxiety, anger and pain making room in their life for relaxation, self-discovery, and compassion. Attune provides quality Reiki treatments, meditation training andReiki classes for people to help relieve the worry in their life and discover their true self. Our primary goal is to help people to be the best that they can be.
What is Reiki?
The practice of Reiki restores the natural flow of energy to our beings so that we can discover our true nature. It brings stress relief and restores balance to body, mind and spirit. Activating the bodies natural healing abilities. Reiki is a Japanese modality that is used to create relaxation and well-being. It is a transformative path to your true nature. Reiki is all around us. It is in everyone and everything. It is the universal life force energy that enlivens us and surrounds us.
Services
Attune: The Art of Reiki provides Reiki treatments for children and adults. Half hour (for kids), 60, and 90 minute treatments are available. The client is fully clothed and the Reiki practitioner gently lays hands on the client or hands hover above the body letting the Reiki flow wherever it is needed. Each Reiki treatment is specially tailored for each person.
Distant healing sessions and Personal Teaching via Zoom are available. Contact us to schedule.
Space Clearing or House Blessing services are a special offering. Space clearing is a Reiki treatment for the home or office.
We offer a full range of Reiki training for individuals,families, kids, and groups. Contact Maria if you are interested in hosting a Reiki Class. The classes are taught from The International House of Reiki Lineage. Reiki One Shoden, Reiki Two Okuden, and Reiki Three Shinpiden classes and Private Teaching are offered.
Reiki Shares are offered for Reiki students to support their continued study and growth. Providing an opportunity for continuous learning and to give and receive Reiki among a supportive community.
Gift Certificates are available.
Who is Attune?
Maria Kammerer, Reiki Teacher Practitioner
I believe...
people are powerful agents of change for themselves and communities. Through the system of Reiki we let go of limitations so that we can unfold to the fullest potential. Inner peace, clarity and presence are developed ​from ​within, bringing healing to each ​individual. This new state of being ripples out to our work, families and communities. Creating ​a more vibrant world with ​empowered people who are engage​d, resilient and open​ in ​each moment. I hope to meet you and share the joy and happiness of my work.
Maria is a practicing Reiki Teacher otherwise known as a "Reiki Master" with over 16 years of experience, trained in the Japanese traditional style of Usui Reiki with the International House of Reiki. She has received level three training, seven-eight times as well as Karuna Reiki level in the Western Reiki Tradition. Maria is a Registered Practitioner/Teacher with Shibumi International Reiki Association and an International House of Reiki Graduate Teacher. She continues to study and expand insuring the highest quality of standards for Reiki treatments and training. Some of her additional training include, True Freedom 200 hour Yoga teacher training, Mindfulness Training from Plum Village, Healer Within Medical Qigong.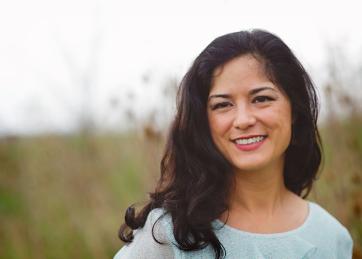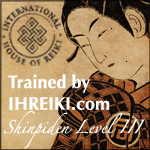 Follow me on Instagram @attunecincinnati
Or Facebook at
Attune: The Art of Reiki
All writing and information on this website is protected by © Copyright 2022Maria Kammerer, Attune: The Art of Reiki.