Balance: Reiki Meditations
Cultivating the energy within you, creating balance in the mind, body and heart. Reiki translates to spiritual energy, or the energy of your true self. When we practice Reiki meditations we water the seeds of our true nature, our inner peace and happiness.

Meditations for:

- Elevating awareness for your state of being.
- Increasing focus and energy
- Connecting and balancing the mind, body and heart.
- Cultivating Loving- Kindness

Reiki meditations support you in letting go of anger and worry. Helps you to be present, grateful and compassionate to yourself and others. As we continue to practice, we begin to live a life of balance.


Recording Credits
Thank you to the International House of Reiki and Frans Stiene for the wonderful Reiki training. Thank you to the many bright lights in the Cincinnati Reiki Community. Gratitude to my family and friends for your support. Deep gratitude to Max Raphael at True Resonance for being the sound engineer and all around music genius for this project.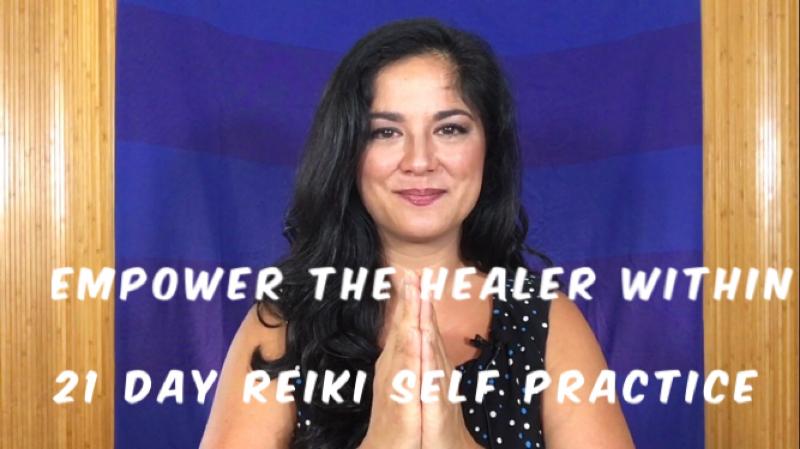 Reiki practitioners: Do you feel you need more balance and harmony within yourself?
Reignite your inspirational Reiki experience with a guided daily 5-10 minutes of teachings and self practice, hosted by experienced Reiki Master/Teacher Maria Kammerer. Learn how to commit to yourself, your practice and your life.
These quick teachings start the process of healing from the inside out.
Discover the importance of meditation.

How to let go of worry.

An attitude of gratitude.

Feed your peace.

Power of Compassion.
Course includes additional resources:
Two guided hands-on-healing audio tours, with voice and with singing bell intervals.
The Reiki Precepts (pdf) Hands-on-Healing positions for self treatment (pdf)
10 minute Guided Reiki meditation to develop energy and focus.
Commit to twenty-one days of daily practice and meditation with Maria and open up to infinite possibilities to shine out into all that you do.
P.s. This online class is hosted by a third party Udemy. Please contact them for technical support. Thank you!
All writing and information on this website is protected by © Copyright 2007 Maria Kammerer, Attune: The Art of Reiki, LLC